From the brain-bending Mystery Spot, to the Santa Cruz Diner to the classic Santa Cruz Beach Boardwalk, there's so much to do in this coastal redwood-forested wonderland. But, if you only have a weekend, here are a few of the best places to find your flow in Santa Cruz.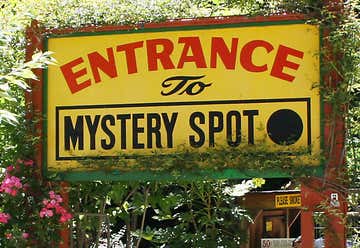 465 Mystery Spot Rd, Santa Cruz, CA, US
The Mystery Spot is a classic, retro roadside attraction that'll entertain and mystify kids and curious adults alike. The building seems to defy the very laws of physics, and the $6 entrance fee is worth it for the wacky pictures you'll get to take here! Don't leave without grabbing one of their iconic bumper stickers (which are free after the tour); it's the perfect proof that you've experienced the strangeness that is The Mystery Spot.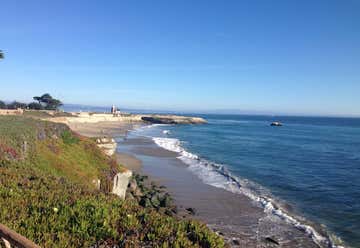 Seabright Ave, Santa Cruz, CA, US
While you can see the Santa Cruz Boardwalk from Seabright State Beach, Seabright is infinitely less crowded. This beach is great for stand-up paddleboarding and fishing as well as swimming, but the coolest part is that you can build a bonfire here at night. The fire rings are first come, first serve, so get here early with your hot dogs and s'mores fixings!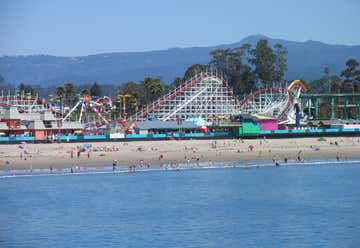 Beach St, Santa Cruz, CA, US
For a sandier beach experience, head to the Main Beach. Play volleyball, try your hand at surfing, or just go for a walk down the shore. This is also where you'll find the Santa Cruz Beach Boardwalk, with its roller coasters and carnival-like atmosphere. If you've worked up an appetite swimming and building sand castles, grab a hot dog, stroll down the boardwalk, and soak up the California coastal vibes.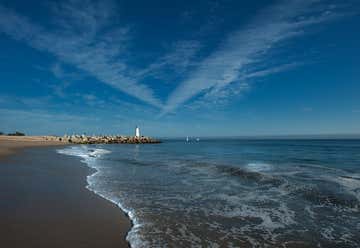 W Cliff Dr, Santa Cruz, CA, US
Lighthouse Field State Beach is a great place to get a feel for Santa Cruz. The beach is lovely and clean during low tide, and makes for a great place to watch the waves crash against the coast during high tide. The lighthouse, for which the park is named, houses a totally rad surf museum, and it's a great spot for people to watch experienced surfers catch waves at Steamer Lane. Sea lions and monarch butterflies love to hang out here, too!
519 Fair Ave, Suite 38, Santa Cruz, CA, US
The Court of Mysteries is one of Santa Cruz's most legendary homes; and when I say "legendary", I'm talking about urban legends. The stories, some of which are true, involve Middle Eastern mysticism, WWII weapons tech, and love lost.
It was built by Kenneth Claire Kitchens with the help of his brother, Raymond, stoneworkers who helped build many houses in Santa Cruz in the 1930's and 1940's. As the tales go, Kenneth worked on it only at night, hauling bricks to the site in the trunk of his Cadillac. Some say he was merely building his dream home, others say he designed the grand house to impress a woman who wouldn't have him. Either way, the design is unlike anything else in the area, allegedly modeled after yogi temples and adorned with obelisks, minarets, windows that align with the sun and moon, a tomb-like well house and a weird pyramid symbol. The brothers also allegedly had an anti-submarine machine on their property to ward off attacks from the Japanese during WWII, which was a fear for residents of Santa Cruz.
Kitchens eventually abandoned the mansion, and it was turned into a Greek Orthodox Church. It was recently sold in March of 2016, and before that it always seemed to be on the edge of being torn down, although maybe part of its magic is that it remains standing to this day. Either way, drive past and ponder its mysteries (from the road, of course, since this is still a private home) while you still have a chance!
One of Santa Cruz's most iconic views is Natural Bridges State Beach. The massive sea arch is a one-of-a-kind natural wonder, and the tide pools filled with starfish, urchins, shells, and more, as well as the chance to see migrating whales and adorable sea otters, make a trip here an enchanting experience.
Two days might not seem like a lot of time, but it's enough to get a taste of Santa Cruz's beachside beauty, distinctive California culture, and quirky attractions. No matter what you do during your trip, a weekend in Santa Cruz will definitely leave you wanting more!