If you're traveling along the Atlantic Coast, then you're probably on I-95. From the Carolinas to Savannah to Jacksonville, Miami, and the Keys, a trip down I-95's southern portion features loads of things to see and places to stop.
Start your tour of I-95's roadside oddities with a stop at one of the most iconic: South of the Border. It's a rest stop with gas stations, a motel, a campsite, restaurants, souvenir and fireworks stores, even a small amusement park. It's all got a very tacky and intentionally kitschy Mexican theme, which is a result of the town's past as the closest place to buy booze to Robeson County in North Carolina, a dry county at the time. The construction of I-95 right by the attraction fueled its growth as a roadside stop, and even though it's not nearly as popular as it was in the mid-1960s, it's still standing as a strange little spot just off the highway.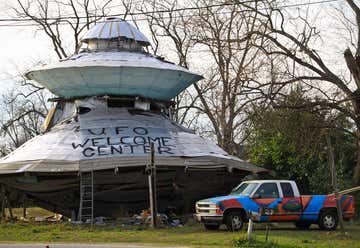 South of the Border is definitely campy, but the UFO Welcome Center in Bowman might be the downright weirdest roadside stop along the route. Built by one man and truly intended to be a rest stop for extraterrestrial beings on intergalactic road trips, it features a 20-foot flying saucer on top of a ramshackle building. You can tour it for a fee, or just scope out the area and see if it has any alien guests or not!
This cute, family-friendly attraction features a town of bees, as well as a petting zoo with animals you can feed in addition to reptiles and other interesting creatures. Stop by the gift shop for honey and beeswax products, or grab a snack afterwards!
Darien, GA's "smallest church in America" might not actually be the smallest, but it's pretty darn tiny and cute! At 10 feet by 20 feet, it can fit six people inside, and makes a great place to take a mental break and do some meditating before you pick up your drive down I-95!
167 San Marco Ave., St. Augustine, FL, US
It's hard to believe that this gorgeous old building was once a jail, and seeing as St. Augustine is one of the oldest cities in America, you should take the tour here and sample the history. It held prisoners from 1891 until 1953! Tours run every 20 minutes from 9 until 4:30 every day, and are led by "inmates" in period dress. You can even see the maximum security block and learn about the most dangerous criminals held here!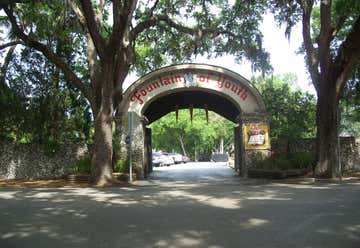 11 Magnolia Ave, St. Augustine, FL, US
Okay, so drinking the water at the Fountain of Youth Archaeological Park won't actually let you live forever (but you can sample it if you're feeling lucky!) Ponce de Leon explored this part of Florida decades before the Pilgrims settled in America, and the park is dedicated to preserving what it was like back in 16th century Florida for Ponce de Leon and his band of explorers with shows, demonstrations, exhibits, and more.
The St. Augustine Alligator Farm has been a zoological park since the 19th century, and features a lot more than just gators. Crocs, monkeys, reptiles, birds, and more can be found here, and it's doing great work to help protect and research these species as well! If you're feeling brave, do the ropes course over the croc exhibit.
As I-95 continues down the coast, stop for another break at the Liberty Bell Memorial Museum. It houses a life-sized replica of the Liberty Bell, but the displays of artifacts from various wars and military branches are worth checking out.
14805 SW 216th St, Miami, FL, US
Monkey Jungle is different than any other zoo... because the visitors are behind bars while the animals get to run free! Originally founded by an animal behaviorist, the monkeys have tons of room to roam. Plan your visit during a feeding or lesson and learn all about these adorable animals!
Homestead's Coral Castle is another truly strange attraction. Built by one man claiming to have "unlocked the secrets of building the pyramids", it's immensely impressive. A thousand tons of coral-studded limestone was sculpted into a castle adorned with sculptures. Take the guided tour to get the inside scoop on some of the structure's more unique features and details.
From the weird to the wonderful, the roadside attractions I-95 has to offer from South Carolina to Florida are pretty bucket list-worthy!