Everyone knows that Nashville is the capital of Tennessee, the birthplace of America's most talented musicians, and home to some seriously delicious southern grub. What you might not know is that Music City is also home to some seriously weird must-see stops. If you're visiting Nashville this summer, take a day or two and get weird with our offbeat guide to the City of Rocks!
Amazingly there's not one, but two hilariously weird Zoltar inspired fortune tellers in Nashville. Only these two were created in the likeness of two music legends: Elvis, and (believe it or not) Willie Nelson.
For a couple of quarters "The King Tells Y'All" fortune teller will give you some pearls of wisdom, and heck, he'll even play you a song… with his creepy rubber hands.
If you're coming to Nashville to experience some of the music scene, then the Nash Trash Tour might just be right up your alley. The NTT takes guests on a 90-minute long tour, while letting guests in on some of the best country music gossip you could ask for.
Hosted by the Jugg Sisters, the Nash Trash Tour is one of the most highly coveted tours in the city, so if you want on board the bright pink trash bus, you'd better get your tickets in advance.
At Old City Cemetery there is a very strange tombstone. It's a gigantic slab of rock, that legend says, was ripped from the side of a rocky bluff after a young woman jumped to her death off the side of it.
The grave is over 150-years-old, with the name Ann Rawlins Sanders (1815 - 1836) etched on the front of it. Legend says that after a lovers quarrel, she jumped to her death off the bolder. When her boyfriend discovered her body, he broke off the piece of rock, and dragged it into the city, and eventually it became her headstone.
The Tennessee State Prison opened its doors in 1890, and until 1992 it ran as a fully functioning jail. Each inmate was expected to work 16 hour days while doing his time at the jail house. The prison had a very tough reputation, and saw countless escapes, riots, fires, and several deaths.
Since its closure in 92, the prison appeared in the movies, The Green Mile, Ernest Goes to Jail, and even appeared on an episode of Celebrity Paranormal Project.
A hopeful preservation project called 'Save the Prison" is aiming to raise awareness about the state of the building, and what people can do to help keep a piece of Nashville history in good condition.
"Save The Prison is in the process of changing our name to the Tennessee State Prison Historical Society," founder Jason Hale recently told Roadtrippers. "We are seeking non-profit status, and moving from campaigning to save the prison, to researching the history of the prison. With the state not allowing us to be hands on right now, we feel that we can preserve the prison by researching, and documenting every piece of history we can. This prison has a story to tell, and we are going to tell it."
The group has offered tours of the grounds and building to help support a seriously great cause, so if you're interested in visiting, make sure to book a tour, and heck... a donation to the project also couldn't hurt!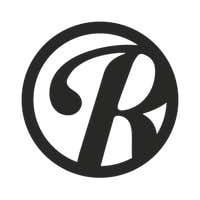 Roadtrippers helps you find the most epic destinations and detours—from roadside attractions to natural wonders and beyond.