Two hundred years after the first pioneers crossed the continent and settled Oregon's fertile Emerald Valley, Eugene continues to draw those of us searching for a temperate climate and a quality of life that values agriculture, innovation, and recreation.
Home to the University of Oregon, Eugene is a "college town," to the core. Expect to see lots of green and yellow and references to ducks as you set out on a two-day adventure in Oregon's second largest city.
1430 Johnson Ln, Eugene, OR, US
Start your adventure on campus, making stops at the Jordan Schnitzer Museum of Art and Museum of Natural History. Both museums are open to the general public and are within easy walking distance of each other.
1680 E 15th Ave, Eugene, OR, US
Tip: Bring a pile of loose change, as you may need to feed the parking meters on campus and throughout downtown (credit cards are accepted too). Also, BYO shopping bags as Eugene is a green community.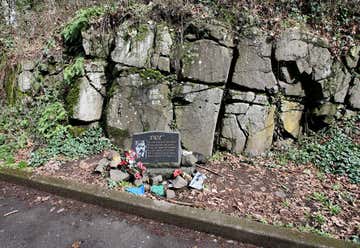 1677 Skyline Blvd, Eugene, OR, US
Before you head into downtown, pay tribute to Steve "Pre" Prefontaine at the memorial marker on what is now known as Pre's Rock—while his life ended abruptly at age 25, Pre remains a legend in Eugene and the worldwide running community. Look for signs around town that tout Eugene as Tracktown USA, a movement Pre put into motion in the 1970s.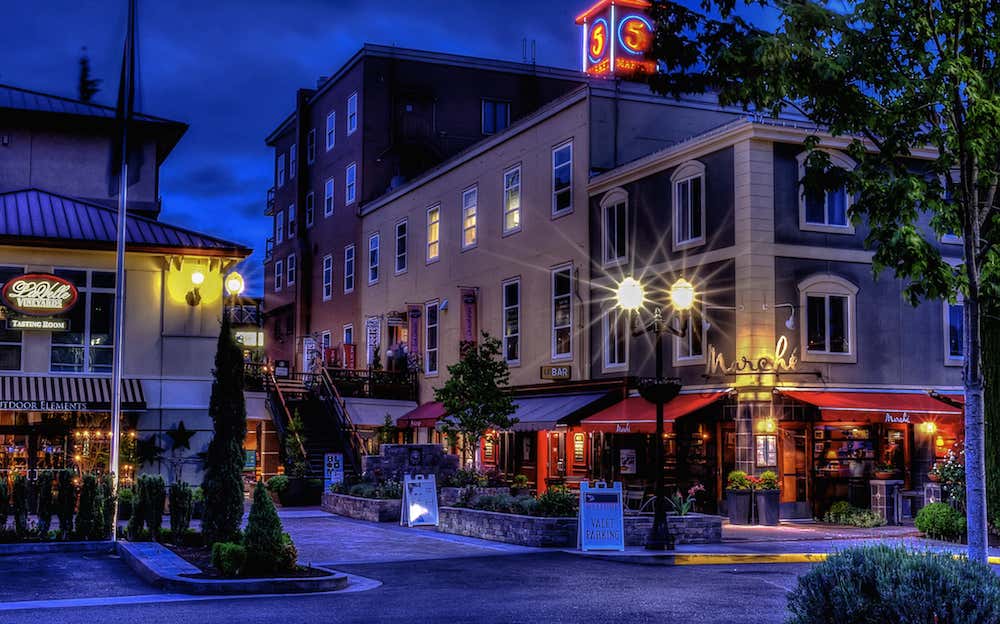 Modern day Eugene is at a crossroads where hippies co-exist with hipsters. Recently nicknamed the Silicon Shire, Eugene and nearby Springfield are one of the highest paying and fastest growing tech sectors in the United States.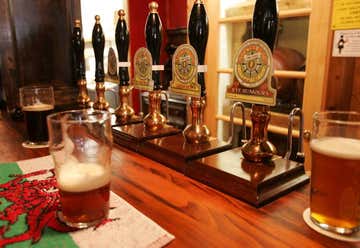 48329 E. 1st St., Oakridge, OR, US
And—as you might suspect—where there is innovation, there is also really good beer. Comprised of fourteen (and growing) local breweries, the Eugene Ale Trail is an excellent resource for visiting tasting rooms in Eugene, Springfield, and as far out as the Brewers Union Local 180 in Oakridge.
Pick up a Eugene Ale Trail passport at participating breweries or the Eugene, Cascades, and Coast - Travel Lane County location at 754 Olive St. in Eugene or the Adventure Center location at 3312 Gateway St. in Springfield.
27007 Briggs Hill Rd, Eugene, OR, US
New this year is Pinot Bingo. As the name implies, wineries stamp a bingo card as you make your way through the local wine country. The more stamps you earn, the more prizes you win.
While we're still working our way through all the tasting rooms in the county, our favorite family-friendly choice is Sweet Cheeks.
Guests are welcome to bring a picnic lunch and enjoy conversation and sweeping views from the patio.
Tip: Pinot Bingo cards are available at participating wineries or the Eugene, Cascades, and Coast - Travel Lane County location at 754 Olive St. in Eugene or the Adventure Center location at 3312 Gateway St. in Springfield.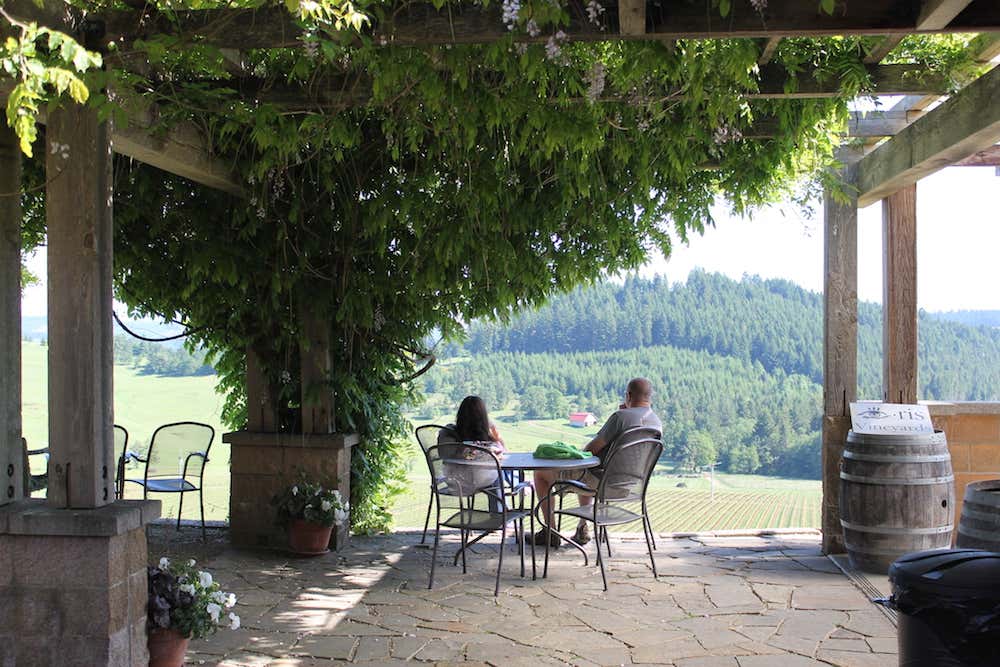 If you are visiting Eugene on a Saturday, leave time to visit the Lane County Farmer's Market at the intersection of 8th and Oak Street. Because the growing season in the Pacific Northwest is longer than other, colder, parts of the country, you may be surprised to find carrots in April and berries late into the fall.
The market is also a wonderful place to people watch, enjoy a locally sourced and organic meal, and shop for items like bread, honey, coffee, soap, art, and other handcrafted wares.
Eugene was recently ranked as one of the best cities for urban gardening in the United States. Expect to see community gardens, chickens, and raised vegetable and flower gardens as you meander through town.
820 Oak St, Eugene, OR, US
Tip: When packing for a long weekend in Eugene, be sure to toss sturdy shoes or hiking boots, a rain poncho, and re-usable water bottle into your duffel bag.
Hiking is an extremely popular activity in Eugene and you don't have to go very far to find a trail.
The Ridgeline trail system is comprised of 12-miles of multi-use trails. Seven trailheads lead to Suzanne Arlie Park, Amazon Headwaters, Mt. Baldy, Blanton Ridge, Moon Mountain, South Eugene Meadows and Wild Iris Ridge.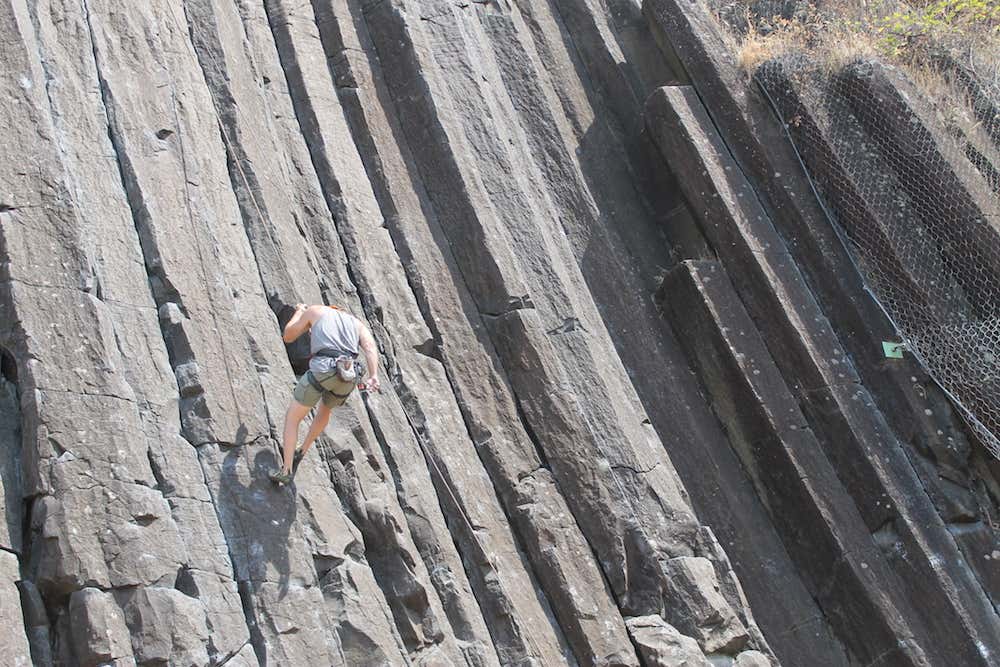 That said, the most popular of the Ridgeline trails is the route leading up to the summit of Spencer Butte, the highest point in the city. A few different options exist for the hike up to the 2,065-foot overlook, some steeper and more challenging than others (consult the map at the trailhead).
Note: Parking can be limited on the weekends or in nice weather. Leashed dogs are permitted; bikes are not. Be sure to bring your camera, as the view from the top is the best around. P.S. Make sure and use the portable toilets at the base of the hill.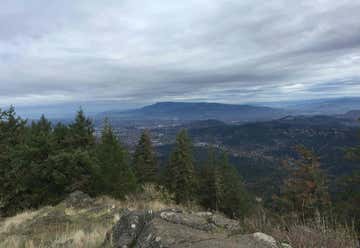 Pruett Rd, Eugene, OR, US
Other hiking options are the paved bike paths at Skinner Butte Park; or look for rock climbers scaling the basalt rock column on the path leading to the top of Skinner Butte. Hendricks Park and Mount Pisgah Arboretum both have a network of lovely trails, picnic tables, and points of interest for the botanist in your life.
34901 Frank Parrish Rd, Eugene, OR, US
If you need something without elevation, try Dorris Ranch in Springfield. You'll find yourself wandering among one of the largest groves of hazelnut trees in America.
Beyond beer, wine, and an outdoor playground, Eugene is known for its food. Feeding a culture that expects and supports sustainable and locally sourced ingredients, dining options range from food trucks to culinary gems staffed by award-winning chefs who left the "big city" behind.
A collection of restaurants, breweries, eateries, and cafes are thriving in Eugene's Whiteaker neighborhood; once considered an "industrial" part of town, the neighborhood is home to artists and activists as much as it is families.
We like the kid's menu at Sam Bond's Garage followed by a cold treat across the street at Vanilla Jill's Frozen Yogurt. And the best part about dining out in "The Whit"? You don't need to iron a shirt or put on a tie to enjoy a night on the town.
Different in each season, there's no way Eugene can be experienced in a long weekend. The city also makes an excellent base for a hub-and-spokes adventure out into the Cascade Mountains and over to the Pacific Coast. Keep on coming back and you might just someday call the Emerald Valley your permanent home!
Julie Henning is the voice behind the family travel blog Road Trips for Families. She lives in Eugene, Oregon with her three kids, husband, and black lab and loves to get out on the open road as much as possible.