Ask any knowledgeable bum in the ski community about the best place to hit up during the summer months and Mt. Hood will be the answer. Park rats flock here at the beginning of every summer to prove their worth and hone their skills at Mt. Hood's famous Summer freeski camp, Windells. If you're a chosen one making the voyage this year, take our word for it and explore some of Oregon's Coast first. There are some truly epic places to stop along the way.
Since hotels are expensive, and we'd much rather spend our money on gear, we decided to crash at the Norblad Hotel & Hostel in Astoria. This option is located in the heart of Astoria, a funky town in itself, with reasonable rates. Plus, they have free wi-fi so you can stream all of the Newschoolers that your heart desires.
Ecola Rd, Cannon Beach, OR, US
You won't want to waste any time making your way to Cannon Beach. We love the snow, but it's hard to deny the appeal of the ocean. There's also some rad surfing here, but come early because it's a popular spot.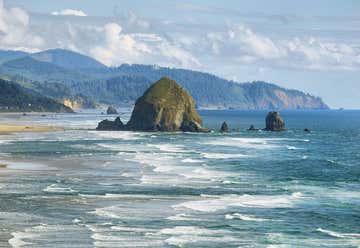 487 S Hemlock St, Cannon Beach, OR, US
Any Goonies fanatics will recognize Cannon Beach and Ecola State Park from the beach scenes at the end of the movie, and almost everyone has glimpsed a picture or two of the famed "Haystack Rock." If you're not in for surf, this is a great place to post up for a photo op.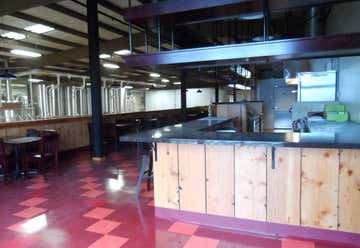 1708 First Street, Tillamook, OR, US
By now you're probably looking to quench your thirst with something that isn't water? We highly recommend heading to Pelican Brewing Company. Located right on the beach, Pelican Brewing combines awesome food, great beer, and fantastic views. We may have overstayed our time here...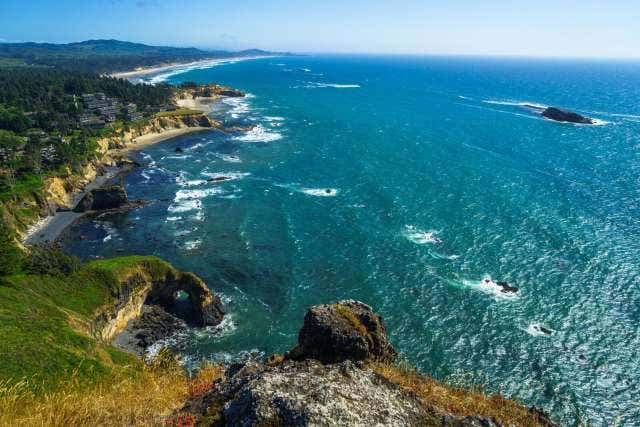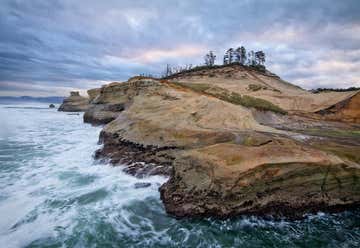 33105 Cape Kiwanda Drive, Cloverdale, OR, US
After our drinks, we felt a need to get to a new beach. We rolled on down to Cape Kiwanda to soak in the breeze and the water on this famously scenic beach. This place is fresher than that new astroturf setup in Kevin's yard.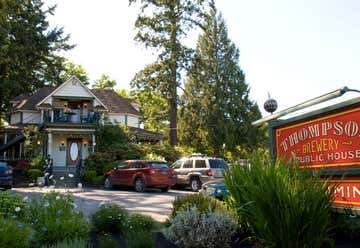 3575 Liberty Rd S, Salem, OR, US
As we left the coast to head inland for Mt. Hood, we passed through Salem and couldn't resist stopping at another Brewery: McMenamins Thompson Brewery & Public House. They also serve up locally roasted coffee for a different kind of buzz, along with beers and pub grub. We hung out here and chatted up the locals for a bit.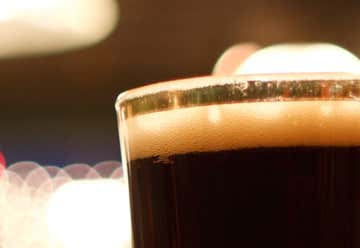 8499 SW Main St, Wilsonville, OR, US
We were eager to get to the mountain, but Wanker's Corner brewery should not be missed. The name truly says it all. Plenty of beer, great appetizers, and you can pick up some ridiculously named swag at the local corner store.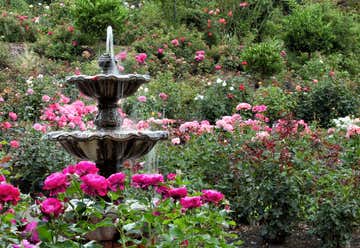 400 SW Kingston Ave,, Portland, OR, US
Since most trips up the coast drive around/through Portland, we made a stop to see what all the fuss is about. A bit unconventional, but the International Rose Test Garden blew our mind. Head here to catch a view of the city at any time of day and cure last nights hangover.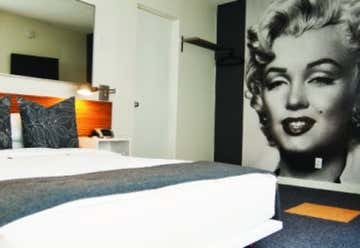 800 E Burnside St, Portland, OR, US
While in Portland, we decided to treat ourselves to a stay in the uber-cool Jupiter Hotel. The decor was super funky, and the log cabin-y, Twin Peaks-esque restaurant in the hotel, Doug Fir, felt like consuming Oregon in one bite.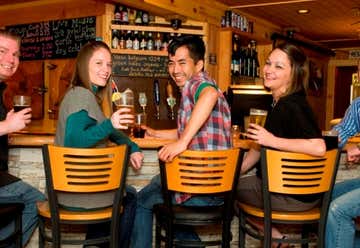 88335 E Government Camp Loop, Government Camp, OR, US
Another must-stop along the way is Ratskeller, a sweet little hole-in-the-wall with more great food and beer. We needed something filling before the shred sesh tomorrow.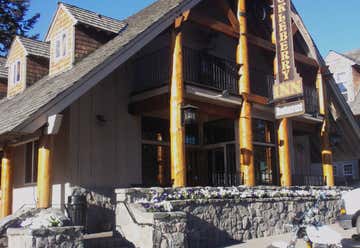 Goverment Camp Loop, Government Camp, OR, US
Crashing at the Huckleberry Inn was much needed. The sun and the beer had taken their toll. But that didn't stop us from a quick urban down the street.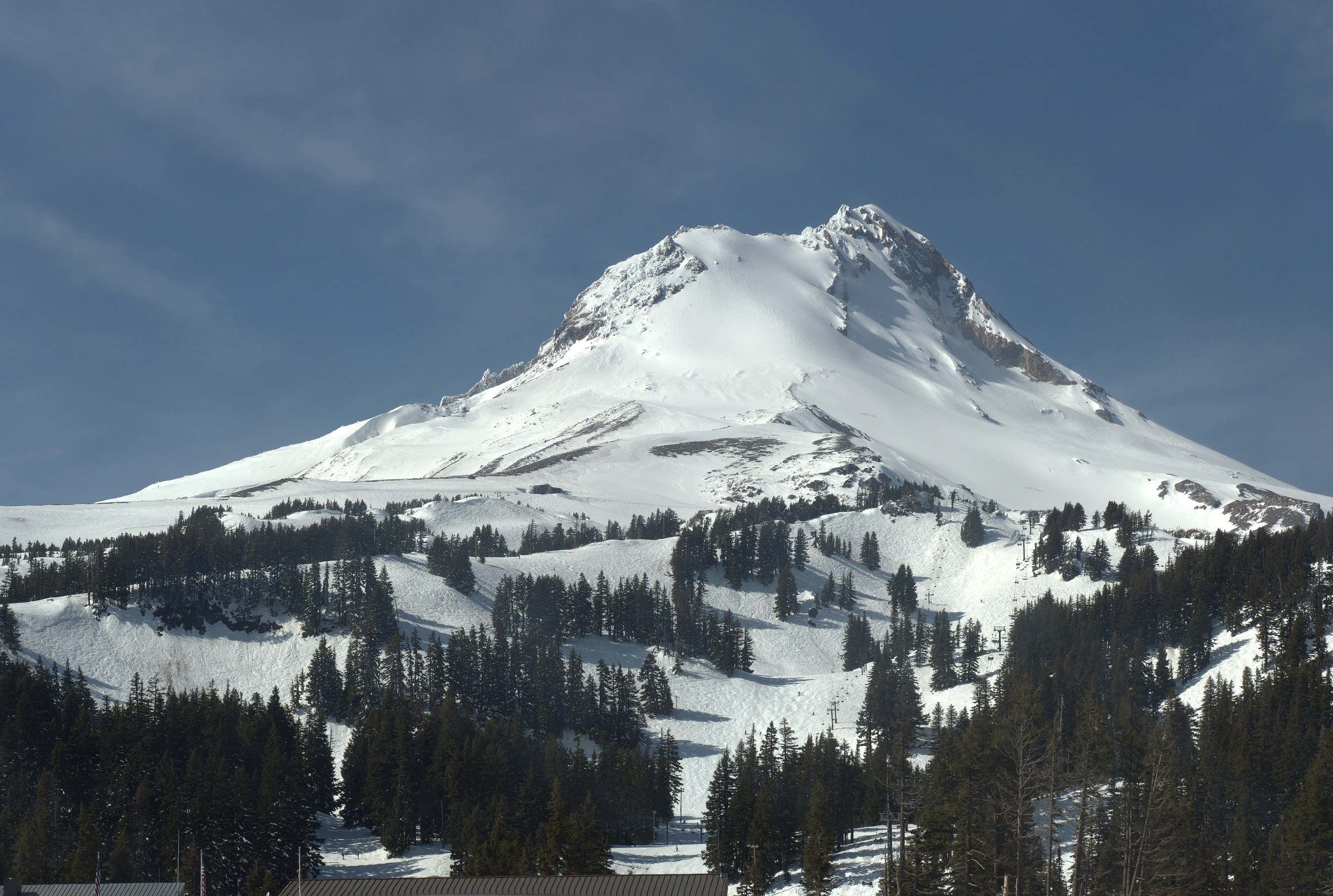 After an incredible trip, we finally made it to the motherland. With a few days of sand and ocean under our belts, slushy snow never looked better.
Time to to put on that baggy sweatshirt your grandpa could fit in and ski til' your ankles break.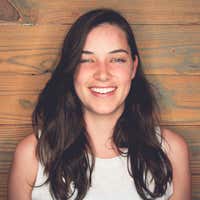 Western Mass transplant. I like small towns with big ideas, preferably under snowfall.