Imagine setting out into the dry, desert wilderness in search of gold, sounds intense, right? The odds of finding anything would be slim, and the conditions would be tough. Considering all things, imagine how psyched the prospector who discovered Colorado's enchanting Hanging Lake must have been. Sure, it's not gold, but water is pretty important too, right? I mean, gold won't save you from dehydration. Plus, as an added bonus, the area is simply stunning!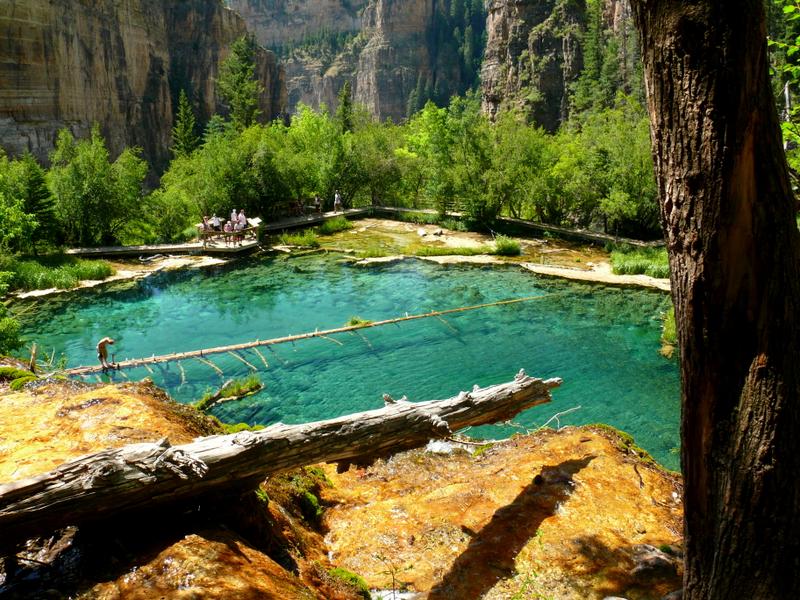 The lake itself is a striking shade of turquoise, thanks to carbonate minerals that have dissolved into the water. The edges of the lake are formed by travertine, deposits of limestone that were once dissolved in the water. Because of all the minerals, the lake is home to a delicate ecosystem and is sort of fragile, so swimming in it is no longer permitted. But honestly, it's easier to appreciate the beauty of the surroundings from the edge of the lake anyways! No wonder it was declared a National Natural Landmark alongside other beauties like Anza-Borrego Desert State Park, Enchanted Rock State Park, and Diamond Head, among others.
Inspired to see it for yourself? To get there, you'll have to hike up Hanging Lake Trail in Colorado's White River National Forest, along Dead Horse Creek. It's about two and a half miles, round trip, and the trail features more waterfalls, hanging gardens, scenic views above the canyon, and woodland beauty along the way.
To get there, exit Interstate 70 (which meanders through the stunning Glenwood Canyon) at the Hanging Lake Rest Area and set off on the nearby trailhead. Definitely bring your camera, even though pictures never seem to do the lake justice!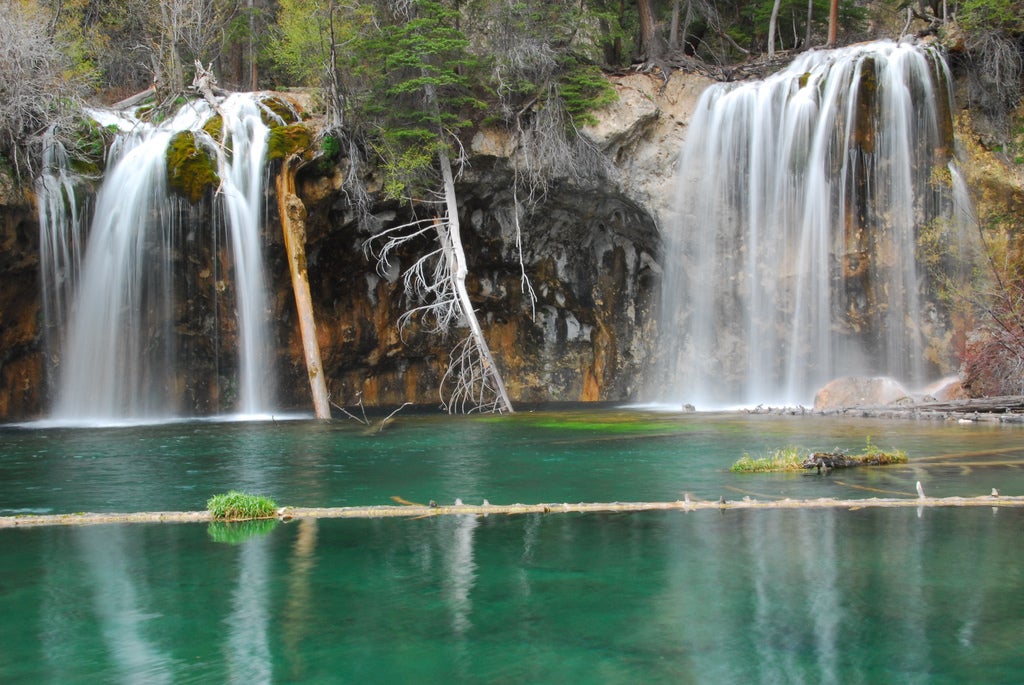 Roadtrippers co-founder. When I grow up I'm going to be Indiana Jones or a professional pizza tester. Current Status: Mom to Bruce and Nina.