Everyone knows that Nashville is the capital of Tennessee, the birthplace of America's most talented musicians, and home to some seriously delicious southern grub. What you might not know, is that Music City is also home to some seriously weird must-see stops.
Don't let the name fool you, High Class Hillbilly is a curated boutique stuffed to the brim with drool-worthy vintage goodies hand-picked by the owners. Looking for the perfect pair of vintage boots? They'll have them. The perfect hat? They'll have that too.
Tip: If you can't find what you're looking for, let the owners know and they'll be on the lookout for your special request.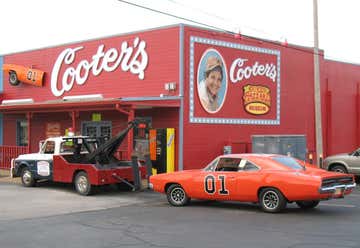 2613 McGavock Pike, Nashville, TN, US
Fans of the Hazzard Boys will love the Dukes of Hazzard Museum, but be aware it's pretty small and can be explored in under half an hour. They have quite a few set vehicles on display, and loads of props from the series. They also have a pretty fun gift shop, with loads of rare Dukes of Hazzard collectibles you won't find anywhere else.
Tip: Expect the prices to be pretty steep, like 2 bucks for a postcard steep.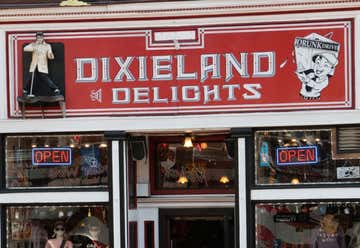 325 Broadway, Nashville, TN, US
Amazingly, there's not one, but two hilariously weird Zoltar-inspired fortune tellers in Nashville. Only these two were created in the likeness of music legends: Elvis. For a couple of quarters "The King Tells Y'All" fortune teller will give you some pearls of wisdom, and heck, he'll even play you a song… with his creepy rubber hands.
Tip: Unfortunately Dixieland Delights famous Willie Nelson fortune telling machine has left the building.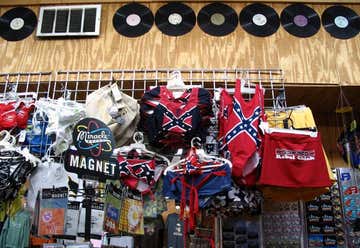 424 Broadway, Nashville, TN, US
They have a fortune telling Elvis machine... need I say more? The Legends Gift Shop is kind of like the anti-tourist shop, and it's jam-packed with authentic Nashville-style goodies to stuff your suitcase with.
Tip: The store has a very strict no photo policy, and will actually throw you out if you're caught, so you might want to skip the snaps.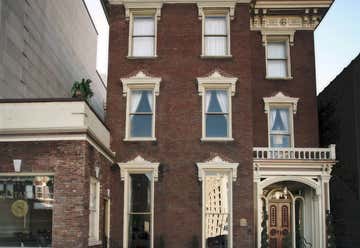 167 Rosa L Parks Blvd, Nashville, TN, US
The Standard at the Smith House has been a historical Nashville staple since 1843, and though it might look like your average mansion there's more to this house than appears at first glance. It has all the obvious parlors, formal dining rooms, and courtyards, but because the Standard was once part of the Underground Railroad, it's hiding quite a bit under the surface. There's two trap doors, secret rooms and a tunnel under 8th Avenue to explore!
Tip: If you decide to grab dinner, expect the menu to be a little pricey. Oh, and don't miss the cigar bar located on the top floor. Men only unfortunately.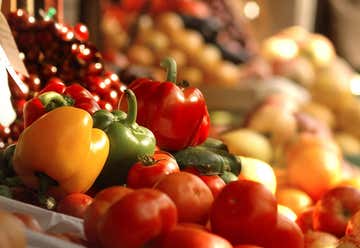 900 Rosa L Parks Blvd, Nashville, TN, US
If you're coming to Nashville to experience the thriving music scene, then the Nash Trash Tour might just be right up your alley. The NTT takes guests on a 90-minute tour while letting them in on some of the best country music gossip you could ask for. Hosted by the Jugg Sisters, the Nash Trash Tour is one of the most highly-coveted tours in the city, so if you want on board the bright pink trash bus, you'd better get your tickets in advance.
Tip: The Nashville Public Market is the first stop on Nashville's famous Nash Trash Tour! Look for the big pink bus!
1809 Patterson St, Nashville, TN, US
Music City Hostel opened its doors in 2005 as the quintessential backpacker's hostel, right down to the rusty lawn chairs. This cozy hostel offers guests respite from the expensive luxury hotels, and instead offers a dorm-style environment perfect for meeting like-minded travelers.
Tip: Don't leave home without your guitar, because the hostel is known for its impromptu jam sessions.
6404 Centennial Blvd, Nashville, TN, US
The Tennessee State Prison opened its doors in 1890, and until 1992, it ran as a fully-functioning jail. Each inmate was expected to work 16 hour days while doing his time at the jail house. The prison had a very tough reputation, and saw countless escapes, riots, fires, and several deaths. Now, you can explore it yourself.
Since its closure in 92, the prison appeared in the movies, The Green Mile, Ernest Goes to Jail, and even appeared on an episode of Celebrity Paranormal Project.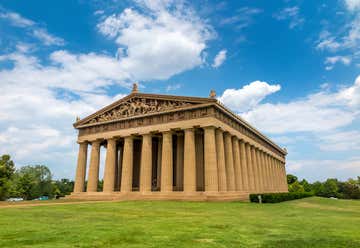 Centennial Park, West End Avenue, Nashville, TN, US
The Parthenon is literally the world's only full-size replica of the ancient Greek temple. Inside is the western world's largest indoor sculpture of the goddess of wisdom and learning herself, Athena. It's hard to describe just how enormous the Parthenon is until you see it for yourself.
Tip: Admission to the Parthenon is $8, and $4 for kids 17 and under
401 12th Ave S, Nashville, TN, US
If you're a fan of the 60s, specifically the hippie movement, than you're going to love everything about Two Old Hippies. One part clothing store, musical instrument, and interior design store, Two Old Hippies is kind of like the real-life Urban Outfitters. They've got an amazing collection of bohemian style, well, everything, from guitars, to the perfect Buddha statues to put next to your meditation pillows. Peace, man.
Tip: Two Old Hippies is dog friendly so you don't have to leave Fido in the car when you visit!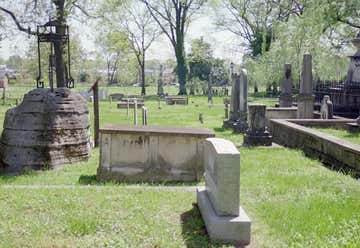 1001 4th Avenue South, Nashville, TN, US
The Suicide Rock Tombstone at Old City Cemetery is a very strange tombstone. It's a gigantic slab of rock that legend says was ripped from the side of a rocky bluff after a young woman jumped to her death off the side of it. The grave is over 150-years-old, with the name Ann Rawlins Sanders (1815 - 1836) etched on the front of it. After a lovers quarrel, she jumped to her death off the bolder. When her boyfriend discovered her body, he broke off the piece of rock, and dragged it into the city, and eventually it became her headstone.
Tip: Parking is inside the cemetery walls.
Haunted houses might not be the first thing you think of when you think of Nashville, but if you're looking for a way to kill some time (no pun intended), this slasher fun house will scare some years off your life.
Tip: Expect to spend at least 45 minutes fumbling around in the dark, running away from guys with chainsaws.
If you're visiting Nashville this summer, take a day or two and get weird with our offbeat guide to the City of Rocks!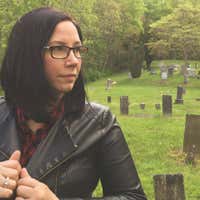 Paranormal adventurer documenting the unexplained. Curator & keeper of The Traveling Museum of the Paranormal & Occult. Friend me. Follow me. Add me.