California's MacKerricher State Park is home to a beautiful beach, which has a pretty disgusting past. For years, the Fort Bragg Glass Beach was a favorite stop for locals and tourists to walk around and gawk at the beautiful multi-hued sea glass that was scattered everywhere. Unfortunately, over the years many visitors to the beach would take the sea glass with them, and now you really have to hunt around to find some. But, what many people may not know is that the reason there was such an abundance of sea glass was because it was a massive dump site.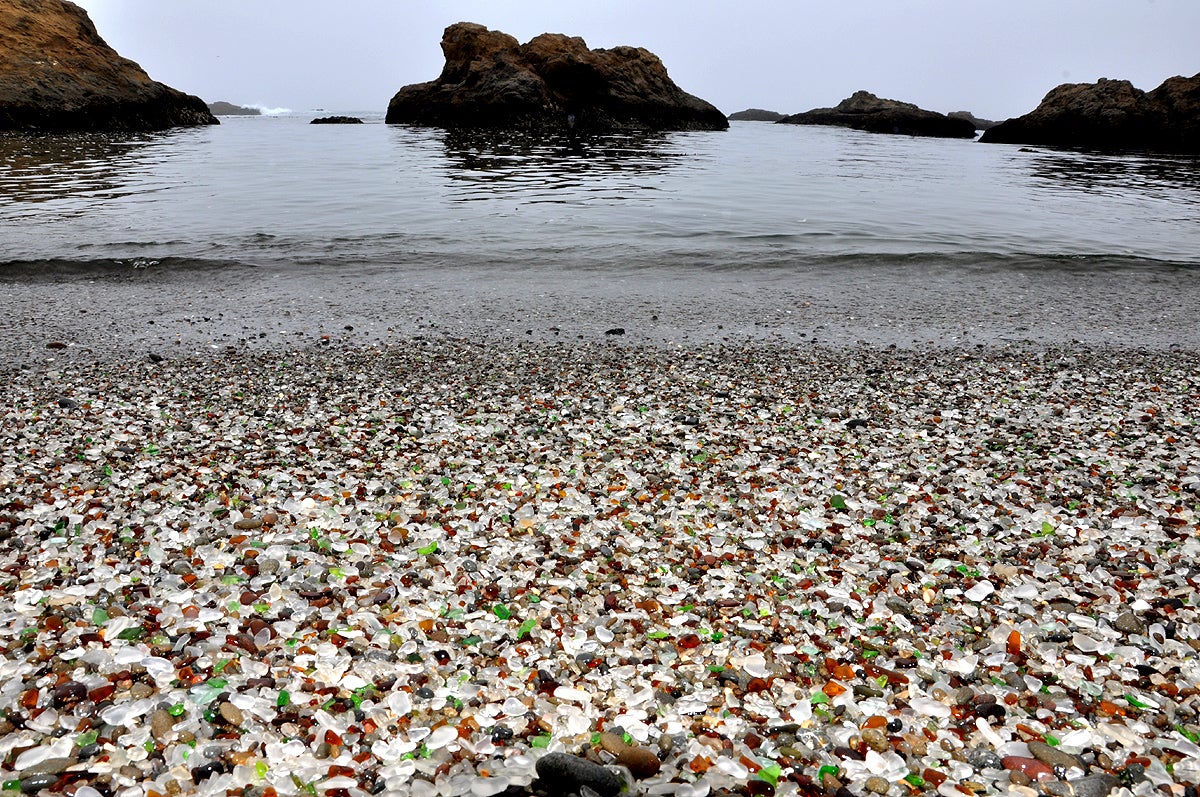 The water dump site was established in 1906 by residents of Fort Bragg. The residents would discard everything from glass to cars. When the garbage pile became to large, a fire would bring it down to a more manageable size. Fun Fact: When you go, keep your eyes peeled for "rare ruby reds", these were from pre-1967 car tail lights. Also, sapphire-colored gemstones would be from apothecary bottles. Take as many pictures as you want, but don't remove any of the stones.
In 1949 the beach was filled in and the dump was moved to "Glass Beach", it was in use until 1967, which is when the California State Water Resources Control Board closed it down. There were clean up initiatives, but what ended up happening was over the years the waves would crash into the dump pile and naturally broke down glass and pottery shards into the smooth, sometimes shiny, sea glass that delighted visitors for decades.
The Glass Beach dump site was a privately-owned area until around 2002, when the California Department of Parks and Recreation purchased 38 acres of Glass Beach and it was soon added to MacKerricher State Park. Every year tens of thousands of tourists visit the beach, and are discouraged from collecting sea glass, because over the year much of it has been pillaged. Currently, there are initiatives being considered to "replenish the beaches with discarded glass."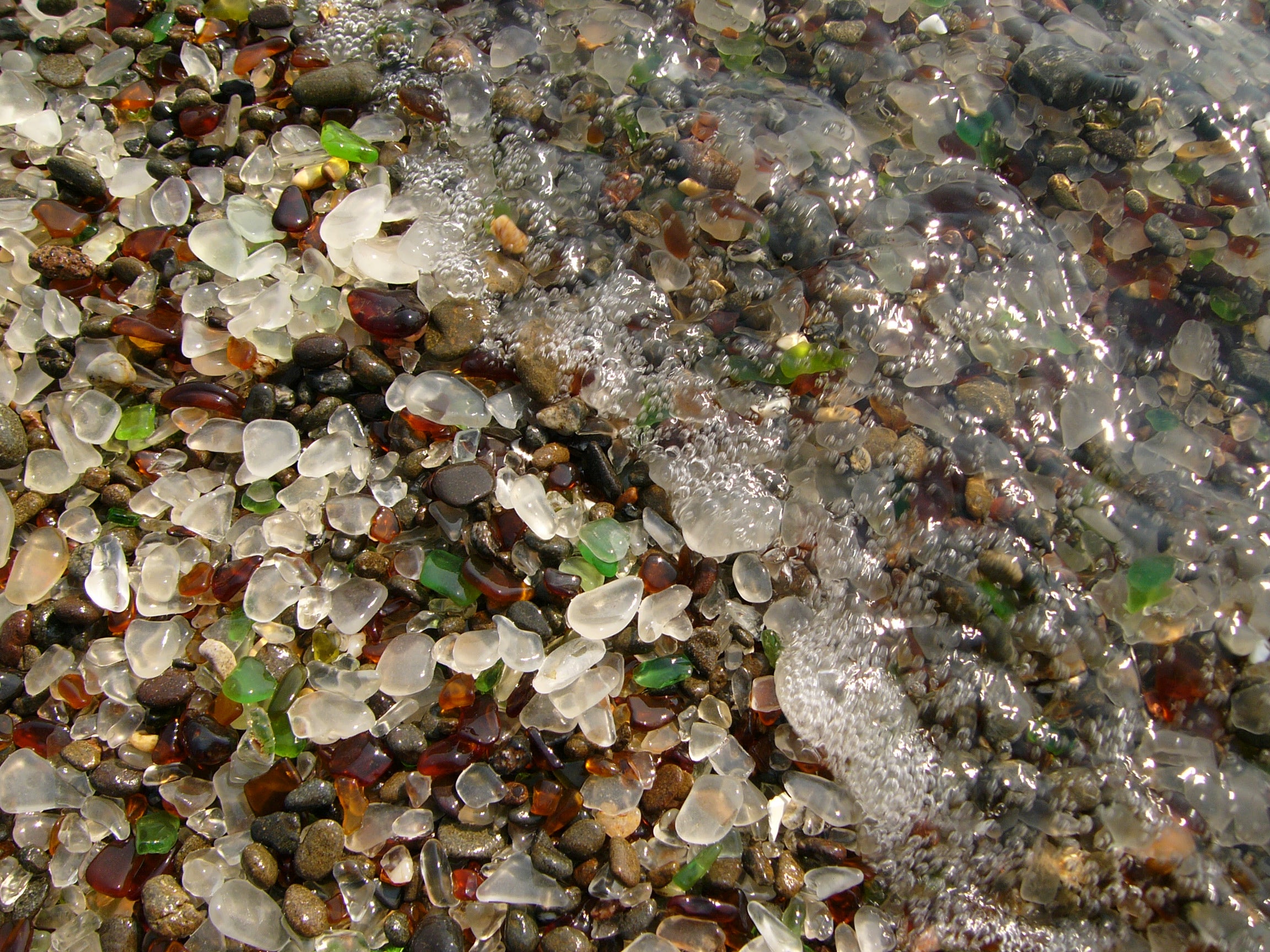 Roadtrippers co-founder. When I grow up I'm going to be Indiana Jones or a professional pizza tester. Current Status: Mom to Bruce and Nina.