The Windy City is one of the most traveled-to cities in the country—and for good reason. However, few get to experience the stranger side of Chicago. If you're headed to Chi-Town, why not add a dash of weird to your trip? From colorful restaurants to niche museums to fascinating art, here are some of the coolest ways to get weird in the Windy City.
The International Museum of Surgical Sciences is a fascinating mix of scientific and surgical ephemera. You'll see iron lungs, old-school surgical equipment, technical analyses of viruses and infectious diseases, plasticized circulatory systems, and enormous cringe-inducing gallstones.
WARNING: This is not a museum for the squeamish. Unless you think you can stomach seeing a plasticized body cut into one inch slices and spread the length of a room, you should steer clear.
Standing thirty-three feet tall, Chicago's famous Cloud Gate art installation, was inspired by liquid mercury. Catch the city's skyline in the reflection.
You may have to fight your way through the crowds of tourists who are always there; regardless, you should still do it because it's a Chicago staple.
Most people point to the Skydeck—glass-floored boxes that jut out four feet from the 103rd floor of the Willis Tower—as the prime source of stomach-turning fear in Chicago. However, if you're brave enough to venture out, you'll get some fun selfies.
Tips: If you get there before 10:30 a.m., you can mostly beat the crowds. Also, the elevator to the Skydeck is an attraction in and of itself—you'll climb over 100 floors in less than a minute.
Oz Park is one of Chicago's hidden gems. It's completely Wizard of Oz-themed, with statues of many major characters. Of course, Dorothy is sporting her ruby slippers.
The Peninsula is one of the most lavish hotels in the city; however, you don't have to stay there to have a lush experience. Instead, head to The Lobby, which serves an elegant menu of foods on the hotel's 20th floor. You'll be treated to amazing views. For a new breakfast adventure, check out the Pen-edict, which features a whole lobster tail, caviar, and shaved truffle served on a croissant, topped with truffle hollandaise sauce.
The Center for Intuitive and Outsider Art is the only non-profit in the country focusing entirely on the work of self-taught and outsider artists. The exhibitions display a rotating assortment of more then 1,100 works of art.
One of the more well-known outsider artists, Henry Darger, lived in a one-room apartment in Chicago for most of his life, writing and illustrating a 15,000 page saga detailing the adventures of the mythical Vivian Girls, which was discovered after his death. The Intuit Center came into possession of much of his work and furnishings and has re-created his room in the museum, giving you a glimpse into Darger's extraordinary mind.
The National Museum of Mexican Art is a small, beautiful museum that houses a unique collection of contemporary works, artifacts, and crafts, including an impressive array of Day of the Dead memorabilia.
The bronzed "coil" sits atop a marble pillar on Augusta Boulevard, reminding dog walkers to pick up their messes. The fountain is on private property, but that hasn't stopped sightseers from taking a peek and snapping a picture.
Tip: If you're interested in checking it out, remember to respect the homeowners and stick to the sidewalk—that goes for your pooch, too.
The Occult Bookstore on Milwaukee Ave. is the oldest metaphysical store in the country. It specializes in rare artifacts, books, relics, tools, occult art, and other things you won't find at the corner store.
Tip: Be sure to check the schedule if you plan on visiting—you might be able to catch a workshop or presentation.
Not only is The Wieners Circle famous for amazing Chicago-style hotdogs, cheese fries, and burgers, it's also the restaurant where you can expect a little verbal abuse from the employees—but it's all in good fun.
Wrigley Hostel is one of the city's coolest hostels, partly because it offers guests free pub crawls, movie nights, and trivia to create a community vibe for everyone who books a bed. You'll even find a 24-hour hang-out room with pool, darts, and video games. The hostel is located in one of the best neighborhoods, with stuff to do around every corner.
Kuma's Corner has a stellar reputation for being one of the coolest and most delicious burger joints in the city. Every burger on the menu is named after a famous heavy metal band, including the Led Zeppelin burger, which you have to hold together with waffle fries.
Tips: Kuma's Corner is one of the busiest restaurants in the city, so if you're planning on grabbing lunch, arrive well in advance.
This museum curates all forms of leather culture and shares artifacts related to BDSM, leather kink, and fetish lifestyles. In addition to showing exhibits of interesting items, the archives department preserves historical writings and photographs.
Head down to the racetrack at Big Joe's for the most unique gambling experience of your life. This local dive bar features turtle races on weekends, and it gets wild—turtles have never been so exciting. It's the only time you'll ever want your bet to be the slowest animal on the track. The cheap drinks and fun atmosphere make this place a good time.
Tip: Get there extra early to grab a table, but stick around until the end of the night. Most of the crowd turns in early and passes off their spare race tickets to the crowd, which means more chances to win big.
Oddity shops are nothing new, but Woolly Mammoth is easily one of the country's weirdest, filled with vintage taxidermy, real human skulls, and bizarre antiques. You never know when you'll come across a creepy old medical device, a pig fetus in a mason jar, or a taxidermy giraffe.
If you're headed to the Windy City, these destinations are guaranteed to satisfy any offbeat adventure itch.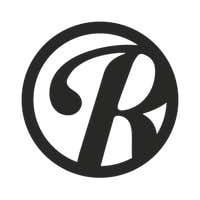 Roadtrippers helps you find the most epic destinations and detours—from roadside attractions to natural wonders and beyond.